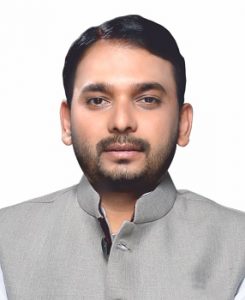 Dr.Vishwajit Kadam,
Pro Vice Chancellor, Bharati Vidyapeeth
Member, AICTE
Dear Students,
The employability landscape of India is undergoing a tectonic shift and at a rapid pace. Automation, Artificial Intelligence and aspirations are the driving force behind this major change. As per World Economic Forum, 42% of jobs across industries will be performed by robots and the remaining 58% would need a different skillset altogether.
If you don't learn the new skillsets, you may soon become irrelevant. Welcome to the grave reality of today!
To cope up with this difficult situation, I would like to offer to you our crème de la crème online BBA &MBA programs. Through these programs we prepare our students to learn the skills that the corporate houses are looking for in candidates.
You can learn the latest tools and techniques that are used by organizations in areas of Marketing Management, Financial Management, Operations Management, Human resource Management and Project Management.
Get Skilled, Get Upskilled and Stay Relevant!