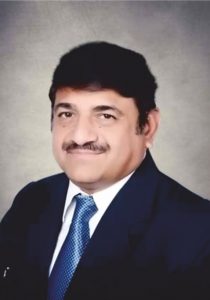 Dr. Devendra Puntambekar,
Director, E- Learning and Skill Development,
School of Online Education,
Bharati Vidyapeeth (Deemed to be University)
"Creating a collaborative, forward looking technologically enhanced and motivating learning environment where students will learn from and inspire one another. Creating conducive environment to inspire them to continue to learn well even after they have left the classrooms. Develop a team of change makers by Encouraging open minds and creative thinkers who will meet the challenges of their generation".