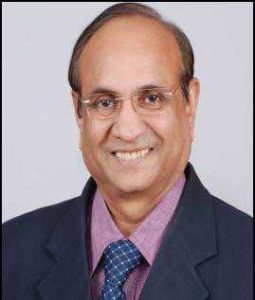 Prof. Dr.Manikrao Salunkhe,
Vice Chancellor,
Bharati Vidyapeeth (Deemed to be University)
Dear Student
It is a matter of immense pleasure and pride for me to be associated with BharatiVidyapeeth (Deemed to be University) family as its Vice Chancellor.
BVDU has a rich history and has been offering quality education to willing students since 1964. With A+ accreditation, BVDU is representative of a university delivering superior quality standards to its stakeholders.
I would like to take this opportunity to welcome all the students, to one of its kind, online MBA program offered by School of Online Education of BVDU.
Now learn the most sought after skills, get to know the latest case stories and equip yourself with the dynamic tools and techniques to help you help the organizations solve complex business problems. Our Faculty pool consists of handpicked professors who are known for imparting superior quality education.
I would like to assure you that we will help you realize your corporate objectives through world class education.