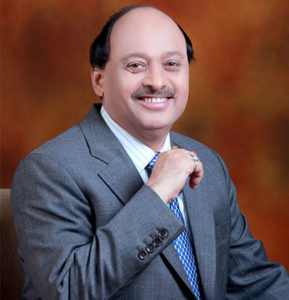 Prof. Dr.Shivajirao Kadam,
Chancellor,
Bharati Vidyapeeth (Deemed to be University)
Member, UGC (2005-11)
Member, NAAC (2012 onwards)
Dear Students,
India as a nation has been taking big strides in the last 2 decades in technology, infrastructure and economic development at large. To fuel its already accelerated growth path, our government has also launched schemes like "Make in India" and "Digital India". To sustain the pace of growth, the nation needs highly trained individuals who are not only committed but are also equipped with relevant skillsets.
With rapid changes in technology, we are witnessing, the nature of jobs going through a sea change. For instance, with driverless cars soon becoming a reality, we may have millions of drivers losing their jobs. Upskilling and learning new skills is therefore going to be of pivotal importance and the only way forward.
Bharti Vidyapeeth – Deemed to be University (BVDU) has always been committed to ensure that quality education is accessible to every deserving student.
In line with our ethos and to positively contribute towards Nation Building, we have launched a School of Online Education.
School of Online Education is a pioneer in offering Online BBA & MBA programs. Through these programs, we would like to present to you a world class offering that will not only help you stay relevant but also help you rapidly move up the corporate ladder.
In these programs, we have put together an expertly designed curriculum and have on boarded world class faculties to deliver the sessions.
I welcome you to these programs.